What is a VPN?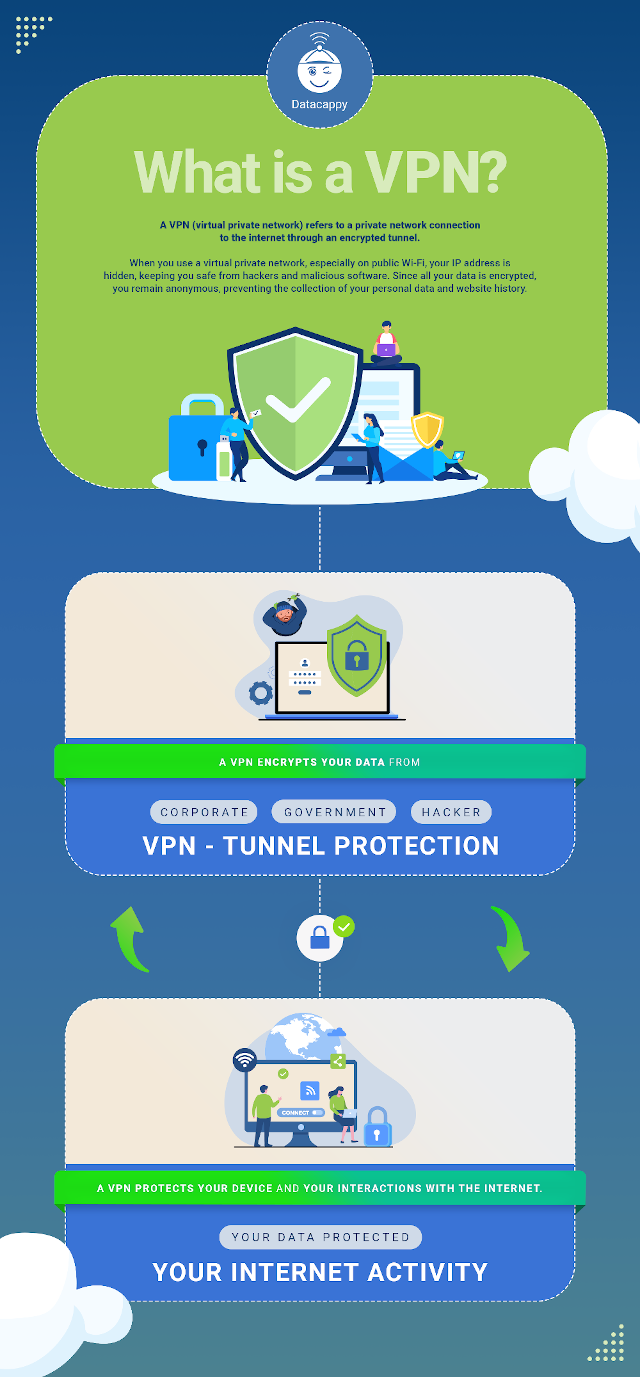 VPN stands for Virtual Private Network and is a technology that allows you to encrypt your internet connection so that you can safely do things like banking or paying bills online without anyone being able to see your activity or identity.
A VPN is basically a tunnel that runs over the internet and allows you to send and receive data as if you are connected to a private network. When you connect to a VPN, all of your internet traffic is routed through this private tunnel so that no one can monitor or trace your activity.
When using a VPN, your data is securely encrypted and hidden from prying eyes on the outside world. In addition, activities such as online shopping, game-playing, banking, using public Wi-Fi hotspots and sharing personal information in emails with third parties are also shielded from hackers and thieves who are trying to steal your identity or money. Therefore, for all of these reasons, it's wise to use a VPN regardless of where you are connecting from.